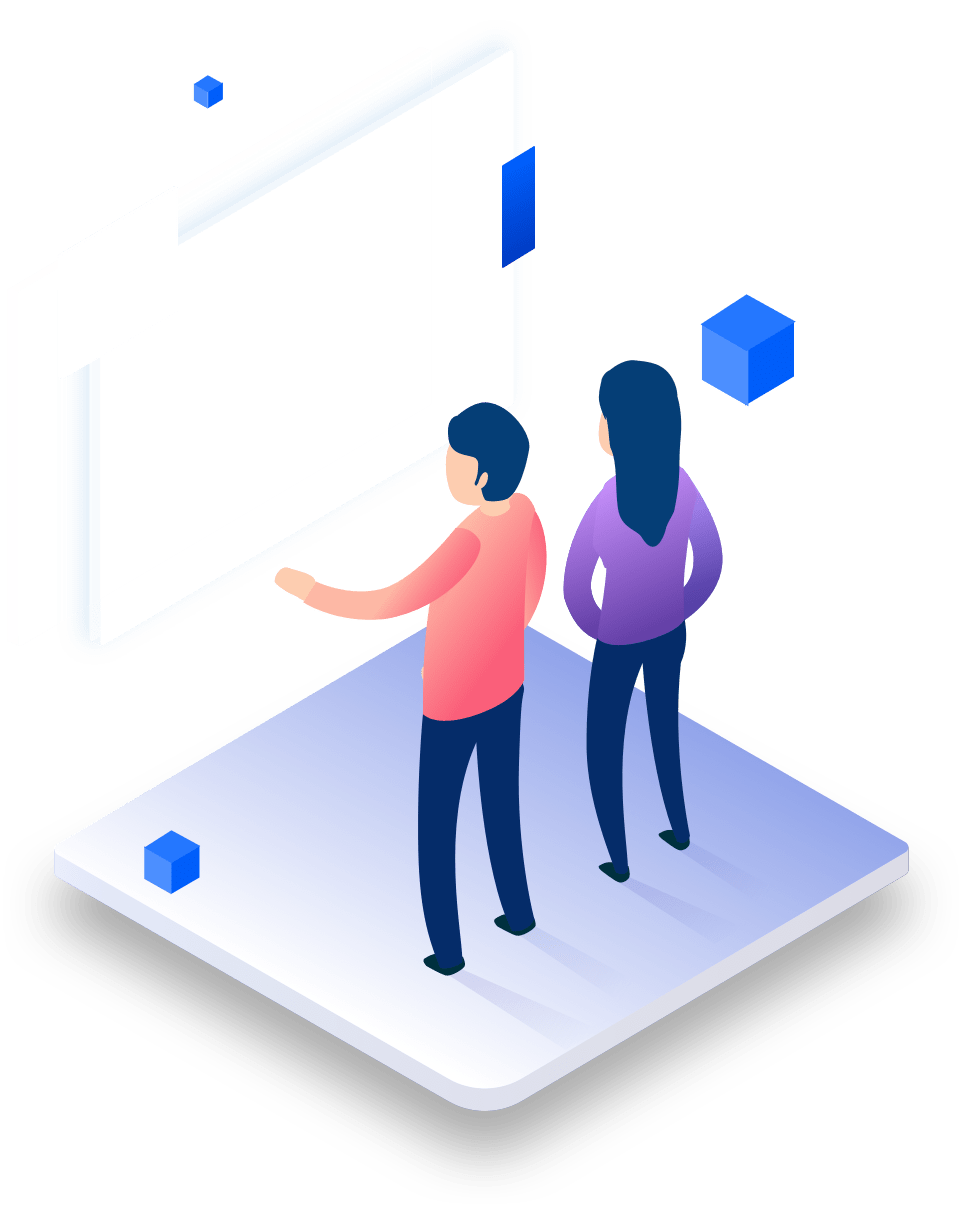 HR Chatbot for SMEs
Everyday App for Work
The Advanced People Platform for Extraordinary SMEs Teamwork.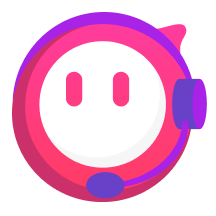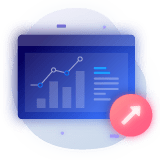 Productivity Boost & Paperless
Streamline the organization workflow and freeing up HR professional from redundant job and utilize their skill for more stratergic tasks.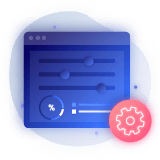 Easiest Real-Time Management
Using OneDee chat bot for clocking in&out with iBeacon, Wi-Fi, GPS or QR Code and flexible for shift roster, online leave management
Collaboration
"We're passionate about power of having the best team"
OneDee.ai is a messaging app for people platform, team communication and management tool helping organization getting the extraordinary teamwork and enhancing productivity. We deliver better user conversational experience with AI Chat-bot and Natural Language Processing
Interactive and Fun
Integrating AI with HRMS to power-up the performance of software. AI could be trained for smarter responsive to on-demand employee request and you can get the real-time feedback from employees through a short and simple series of question.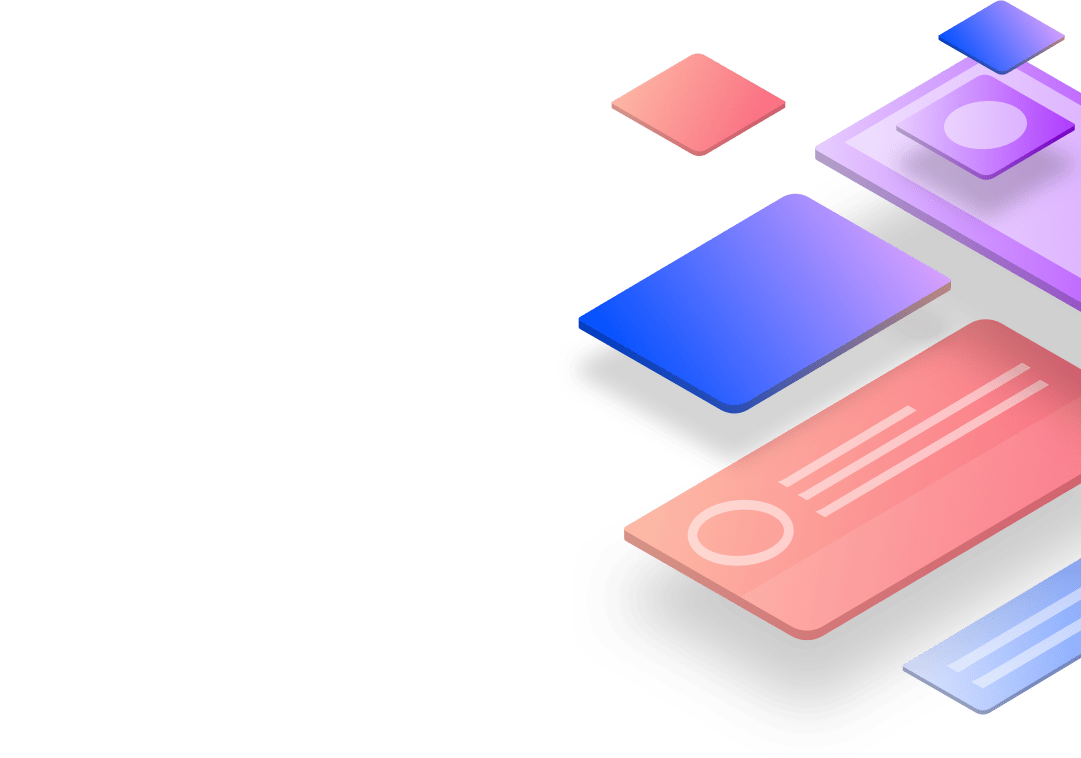 Time & Attendance
Easier for time attendance by using OneDee Chatbot for clocking in & out with iBeacon, Wi-Fi, GPS or QR Code.

Leave Management
Design your own leave profile & company calendar for online leave management. Employee request leave by chatting with OneDee Chatbot on mobile app.

Multi-Level Approval
Apply the multi-level approval function with your company approval workflow. Can be separate on each department condition and suitable for any business.
Real-Time Report
Saving your hour with auto calculate employee working hour and can be checking on your employee anywhere & anytime with real-time data report. 

AI Chatbot
Your Personal HR Assistant, AI Chatbot helps you handle with routine jobs , data analytic and connect employees to information they need fast. Improving the employee experience. 

Forms Customization 
Create any type of custom forms you need. Flexible and allows easy form styling using predefined field e.g. request forms, expense forms or ticket forms.

Shift Management
Easy and simple building schedule in minute. Create your new weekly shift or just do auto copy schedule. Publish and share your employee schedule.
Group Chat
Increasing your teamwork efficiency by setting up your work group and sending the direct/group message with OneDee Chat Room and Task Tracking. Helping everyone always be connected.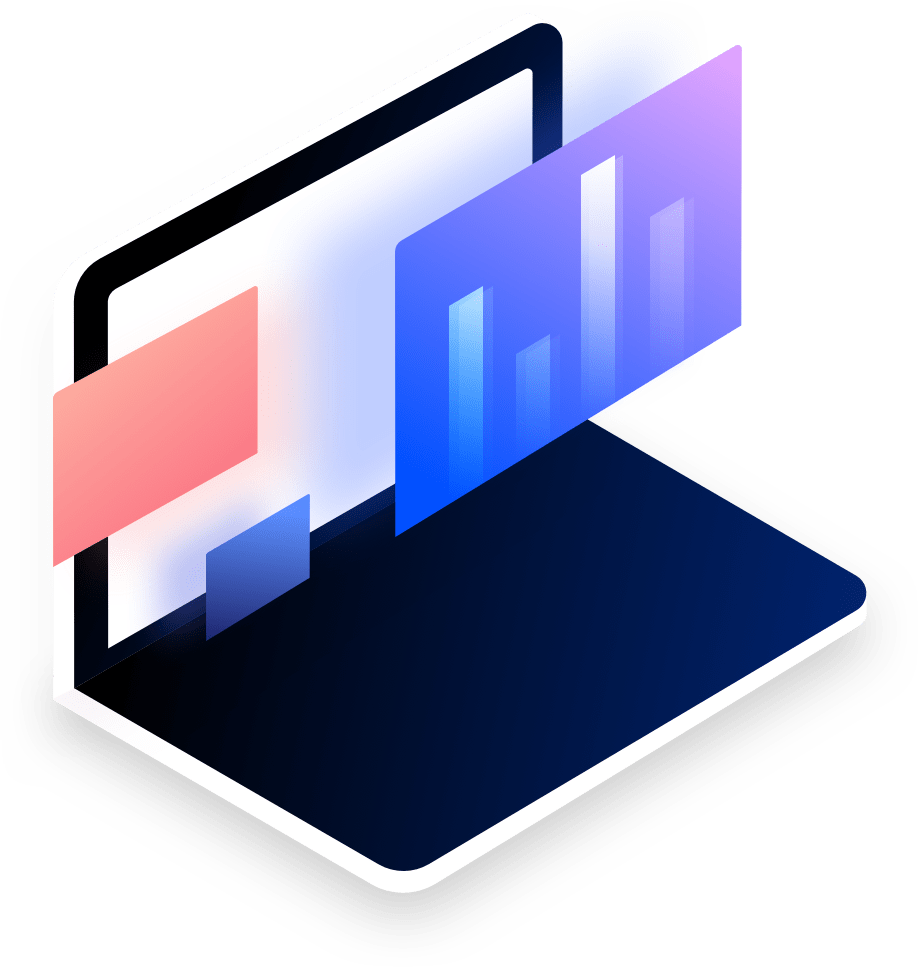 Big Data
Inteligence Report
If at the end of every month, your HR team has problems about generating working report, absence report or payroll documents.
We can offer you OneDee Web back-office solution. It will help you to easily generate those reports in real-time. With the variances of data that we collect from your employees (such as time-attendance data, absence data), our solution will help your HR team to make the better planning on your human resources management in your organization.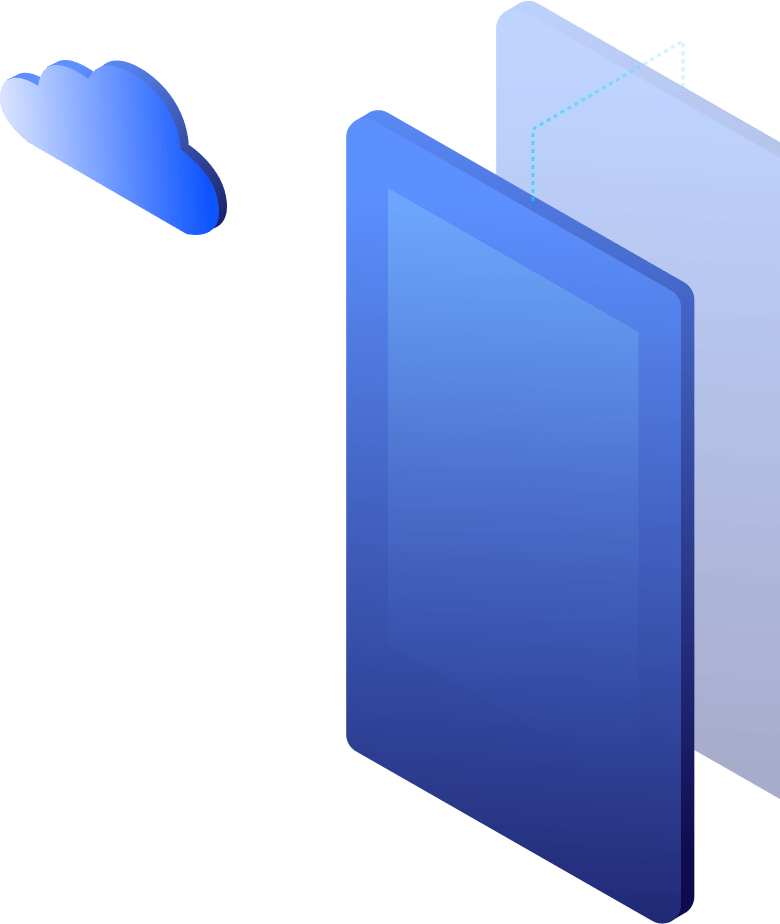 Employee Managements
How It Works
Quick and accurate responses from AI Chatbot. Start chatting with OneDee bot what you need to know or want to do. Management people can get the real-time employee data  e.g. I want to check employee work hour summary. Employee can send request or ask questions and get faster answer without waiting for supervisor or HR professional available 
Help your organization streamline the workflow, saving time, cost and enhanced productivity
Stats
Create Goals & Monitor Performance
Timeline Report
Checking your employee time attendance in real-time with timeline report.
Customize Report
Create and export your data report as you desire.
Export to Payroll
Easier for correcting data and export to your payrolls.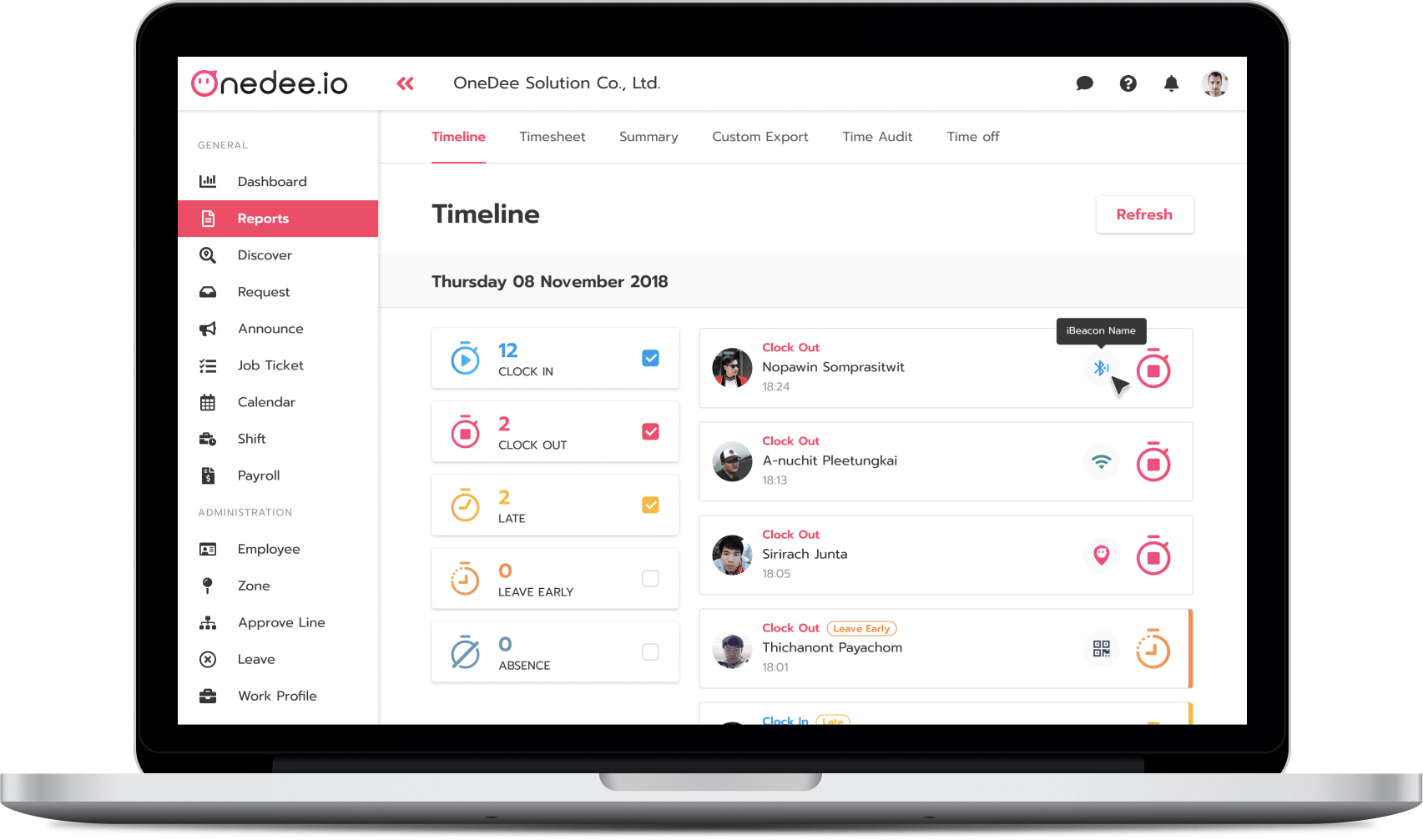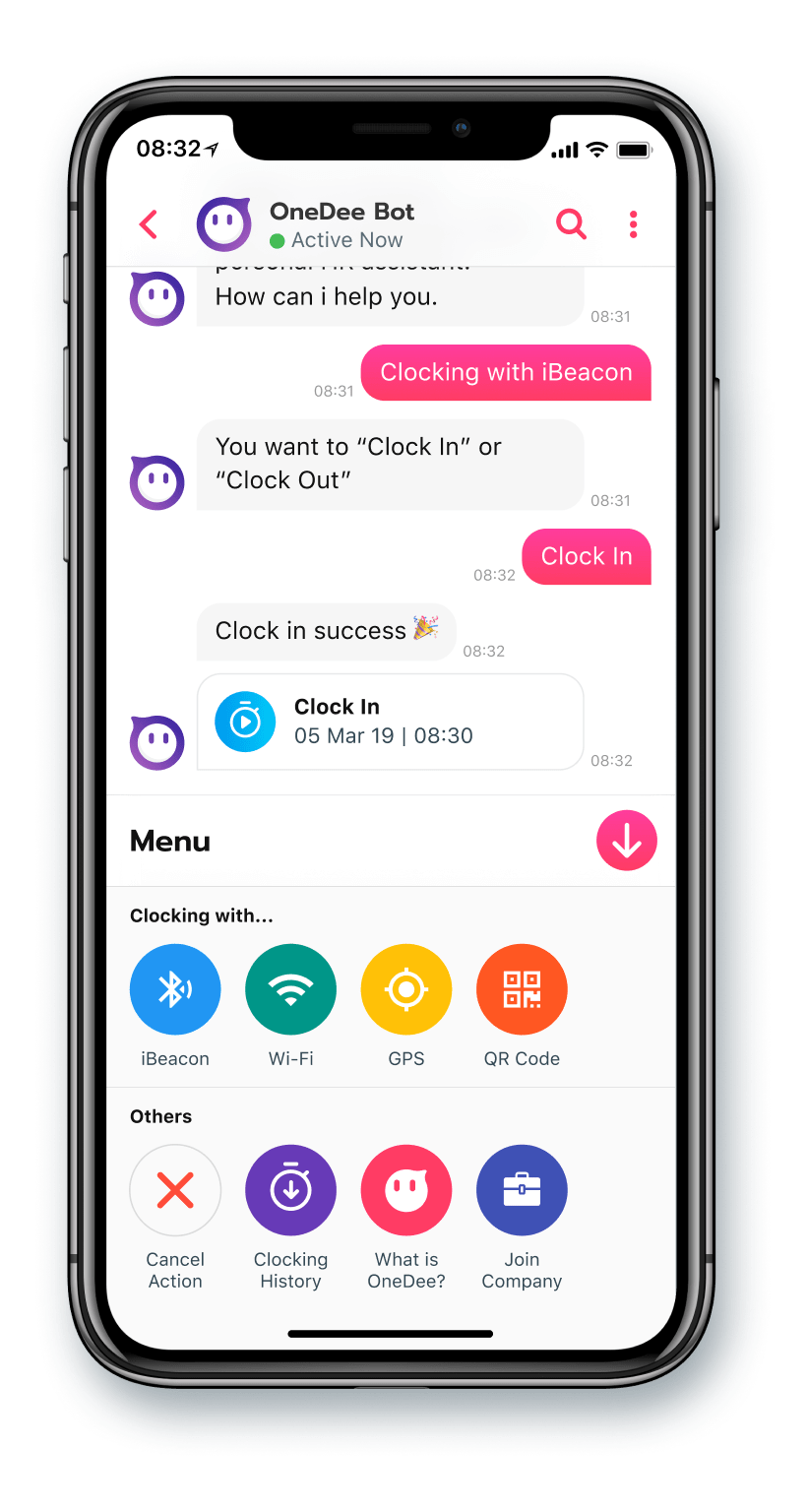 Mobile App
Available on iOS & Android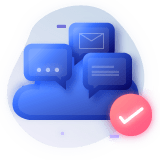 Collaborative and Connect with Your Team in Everywhere
Chat Room and Task Tracking helping everyone could work together and always be connected. Enable to set up your group team or sending the direct/group message.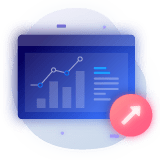 Request and Get Your Schedule Online
Checking your working time history, shift roster plan, leave requesting and working notification on your mobile app.