Timesheet Report Instant work hours calculation
Timesheet Report auto-generates work hours from schedule. Summarizes absence, leave, late and overtime data automatically and export data for salary evaluation promptly.
TimeLine Report
Timeline Report
Retrieval of employee's daily work hours in the timeline report could be made instantly through chatbot with display result in chronological order.
The timeline will display employee's clock-in and out data including breaks. Also support filtering for specific data such as clock-in or clock-out data.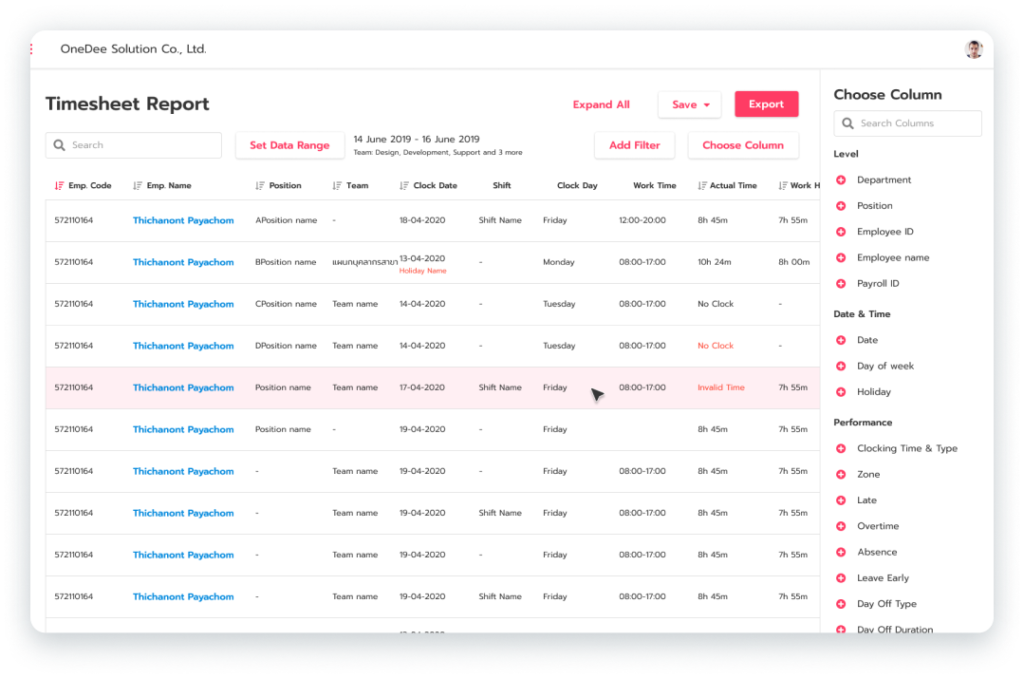 Real-Time Report
Timesheet Report
Generates timesheet report summary with automatically calculated clock-in and out data from work schedule. Summarizes absence, leave, late and overtimes for wage expenses management.
Allows unlimited modifications of report style. Select and arrange data with limited effort. Export data for salary calculation speedily.
Real-Time Report
Discover Report
Discover report displays the location where employee's clock-in and out in map format.
Allows verification of employee's clock-in and out position as required instantaneously, covers all kind of clock- in and out method by search for name or time period.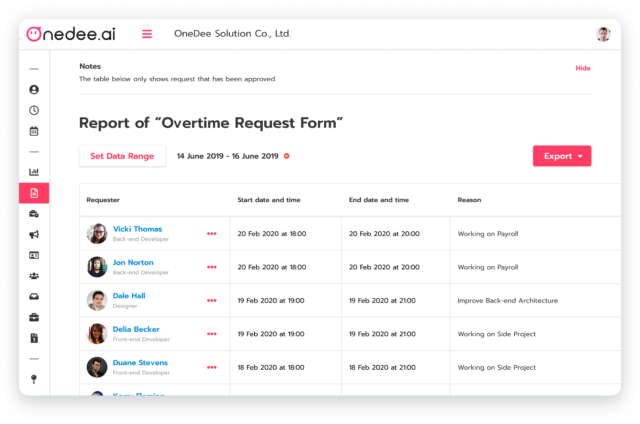 Real-Time Report
Form Report
Exports form report summary for requests approved and submitted through OneDee application.
Unlimited generation of documents and forms for instances, money withdrawal request form, sales report, etc. Supports data exportation for evaluation in BI.
Real-Time Report
Task Report
Job assignments could be made via group chat. Allows work progress tracking and data exportation that supports project management.
Gathers data within specific chat groups and summarizes complete and incomplete tasks in order to assess workload accurately. This report will appear on the website only if task is created successfully within the group chat.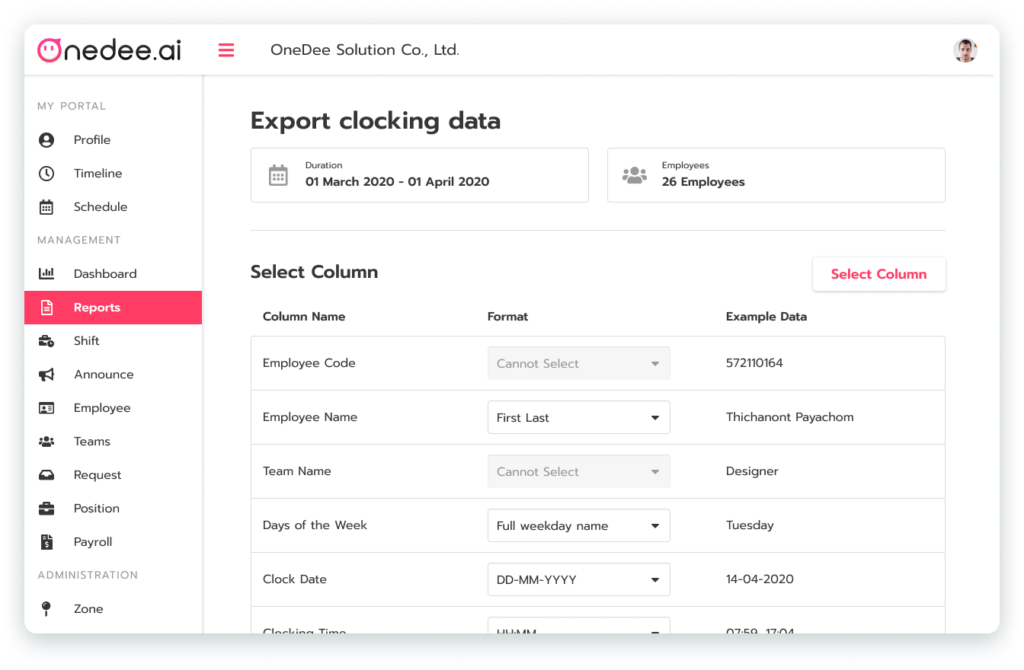 Real-Time Report
Custom Export
All reports could be exported freely as required. Summarizes employee's clock-in and out data instantaneously.
Supports various data formats and allows numerous file types export selection including .txt and .csv files.