OneDee Chatbot
Organizational Chatbot System, Your Employee's HR Personal Assistant
Workplace communication app, acts as your HR personal assistant. Supports creation of internal team chat room. Helps separate work from personal issues which promotes focus on work. Allows team supervisor to reach out to team members more easily.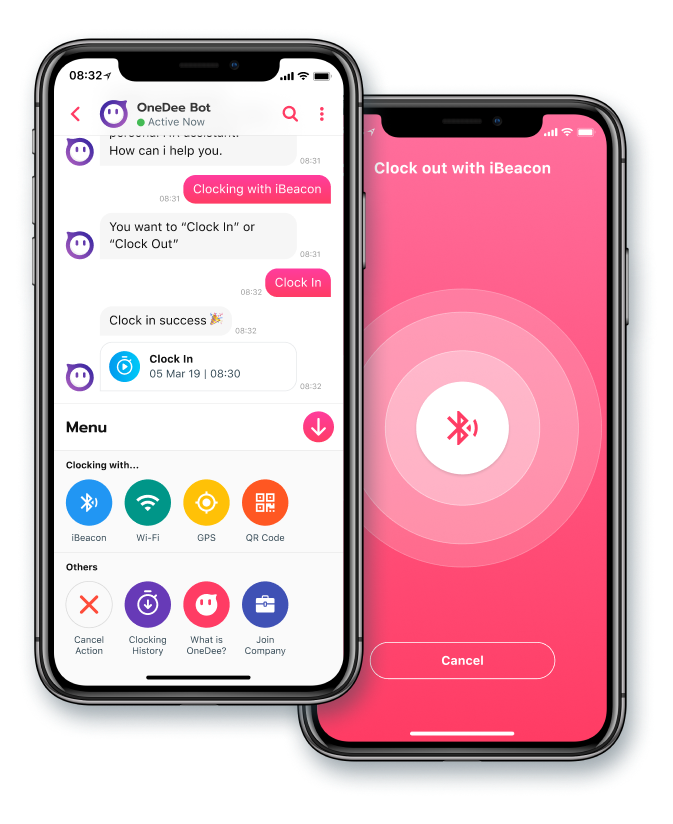 AI Chatbot
HR Chatbot, Your Personal Assistant
Your personal HR assistant through AI Chatbot, facilitates communication via chat messaging with an easy to understand language. Request forms and various other requests could be made instantly via chat, more convenient and speedy.
A Convenient Workplace's Team Messaging
Supports creation of group chat with unlimited workplace communication, encourages separation of work from personal issues.
Also supports files, images and location sharing as well as making tasks assignment to team members. Makes work progress tracking more effortless.
An Online Tasks Assignment through Group Chat
Improves team collaboration by assigning tasks via group chat. Specify work detail, meeting date and time, images, and meeting locations more easily and conveniently.
Team members can share ideas and feedback instantly in order to collaborates and accomplish tasks faster which will improve work efficiency.
Check In & Share Location
Location Coordinates Sharing from GPS
Allows team member to check-in on ground in case of having out of office duties for instances, meeting with client. Supports image attachment and instant comments.
Also supports clocking in and out for work from home cases. Highly convenient, supports various working styles.